MindAfrica Leadership Initiative is a not-for-profit organization that provides free learning opportunities to disadvantaged children and youth in ways that build their innovative and creative capacities. MindAfrica offers these services through after-school programs, holiday camps and other enrichment programs for economically disadvantaged children and youth in the Niger Delta and other communities. MindAfrica has vision is to be the catalyst for a decade-long mind revolution resulting in sharp-minded, highly skilled youth who have the moral foundation, direction, education and ICT skills to compete in the global economy.
HISTORY
MindAfrica was incorporated in 2006 with the Corporate Affairs Commission as Mentors International Development (MIND) Foundation and later changed its name to MindAfrica Leadership Initiative in 2014, in line with its corporate vision.
In 8 short years since its founding, MindAfrica has played a major role in empowering secondary school students from under-resourced, rural communities in Rivers and Enugu States through a structured after-school program that promotes leadership values, life skills, digital skills and other 21st century learning skills.
PROGRAMS
MindAfrica's enrichment programs offer expanded educational opportunities to underserved children and youth to improve their academic achievement, increase their enthusiasm for learning, raise their interest in Science, Technology, Engineering and Math (STEM) courses and develop a passion for leadership and the community.
These programs are run after school hours and during the holidays at no cost to their families. Till date, 15 communities in Rivers and Enugu States have benefited from the program with over 2,000 students trained at respective occasions.
THE COMMUNITY NEED
There is a tremendous need for educationally underserved children and youth from low-income families, for programs that provide expanded learning opportunities after school hours and during the long summer holidays.
Surveys have shown that children and youth from low-income families mostly attend rural community schools with lower educational standards and amenities than those in urban areas, thus resulting in low educational attainment; that children from low-income families unable to afford after-school enrichment programs are often left unsupervised and unproductive after school hours; crimes committed by young people ages 10–17 peak between 3pm and 7pm; children and youth in poor neighborhoods struggle for direction and positive opportunities are needed to keep them safe and on-track.
Participation in MindAfrica's structured after-school activities has not only provided a safe environment for students after school hours but has also significantly improved their academic achievement through the acquisition of skills that contribute to success.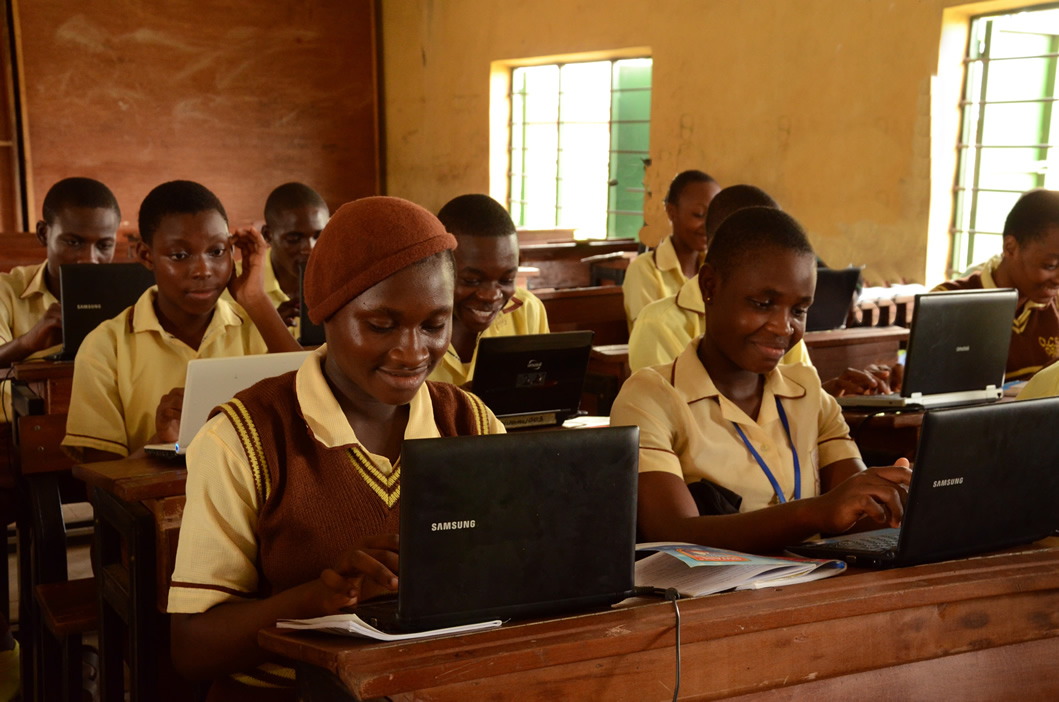 PROGRAM DESCRIPTION
Developing the potential of underserved children and youth with knowledge and skills to become successful in life is at the core of the after-school program. Through a series of activities that aim to develop their creative and innovative potential, youth will develop skills in subject areas normally not taught in the formal school system such as leadership, project management, research, community service, etc.
MindAfrica considers Leadership, Community, and STEM education as pillars that serve as the foundation to succeed in life and builds its curricula around them.
Components of the program:
Inquiry-based and Discovery-based Learning (Research)
Disruptive Innovation – STEM (Computer basics, Applications, Programming, Robotics, Engineering, etc)
Excursion Visits, Site Tours
Leadership (Ethics, Values & Life Skills which are integrated throughout all phases of the program)
Community Service (Service Learning where students engage in civic projects and learn to become responsible teens and adults)
Camp (Holiday program that hosts about 120 – 150 students from various schools
POPULATION SERVED
On the average, students admitted into the program are between the ages of 10-18yrs, from low-income families who have established their inability to pay for after-school enrichment programs for their children and wards. 30% of our participants are living with caregivers who are not their parents and this is the only hope for an expanded learning opportunity.
All participants are educationally underserved and attend under-resourced community schools with no access to libraries, science labs, functional computer labs (in some cases) and adequate learning facilities.
PARTNERSHIP
MindAfrica strongly believes that the formula for providing effective, cost-efficient and high quality programs includes collaboration with many community organizations and corporate groups to provide funding and in-kind support for the smooth running of the programs.
To serve eligible children, virtually all of whom are unable to pay for services, MindAfrica is seeking support through an ongoing fund drive targeted to individuals and corporate organizations through an online campaign tagged "invest in the future".
CONTACT DETAILS
You can contact MindAfrica on info@mindafrica.org or visit  Plot 282 Trans Amadi Industrial Layout, Port Harcourt, Rivers State. To contact us via phone please call: +234 (0)84363140-3
For more information please visit  www.mindafrica.org