Playworkdreams is an organization that has the vision to tell African Stories using Animations. The organization noticed that the African culture is being lost in today's generation because most of the cartoons and animated series our kids watch in their spare time only teach them about the western world. Playworkdreams decided to create a niche that would preserve the African Culture and show the creative talents within Africa in the animation industry.
This desire gave birth to the Artsy Workshop and Showcase event which took place in the city of Port Harcourt on July 2019. 
The city is beginning to experience the dawn of a new wave of creatives in its ecosystem. Besides the photographers, graphic designers, artists and musicians, there is a group of amazing visual creatives who have been left unnoticed from the scene; these are the illustrators, cartoonists, and animators. There's a myth that exists around this group of visual expressionists,  that there is no market for them in the city of Port Harcourt. This resulted in many of these creatives having to relocate to other parts of the country in search of a community who would accept and nurture their talent. Those who remained in the city, have been working in their various individual spaces creating stories that the city is unaware of. 
This belief has also created a disconnect between the visual illustrators and writers,  therefore limiting the quality of stories being designed. Playworkdreams decided that it was time to bridge this gap in the city and create an environment for these creatives to work together in the same space. Working tirelessly to bridge this gap and create a conversation about the need for more animators in the Niger Delta birthed the Artsy Event. 
This three-day event created a platform for animators, illustrators, writers, authors, professors, poets, filmmakers and other amazing creatives from various fields and age brackets to collaborate with one another in the same space, share ideas and experiences. This is something which had not occurred in the city for a long time. 
The Artsy Workshop 
The Artsy Event kicked off its journey with a two-day event workshop that brought together writers and illustrators to create their own original stories. Some of these creatives met for the very first time during the workshop and were able to make amazing stories together. Each group of creatives consisted of two illustrators and a writer and together using their own unique tools, were able to make magic. This further buttressed the need to create a community where this synergy can occur continuously. Within a short time, the stories were put together, illustrated and prepared for the showcase.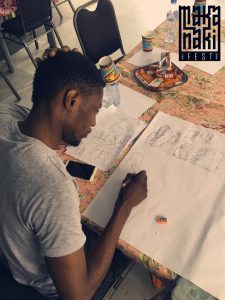 The Artsy Showcase 
The Artsy Showcase was a spectacular platform for young animators, illustrators and writers to meet with other well-established creatives in the city who are making a mark in their various fields of creative expression. Animators who graced the occasion spoke about some amazing lessons to aspiring animators and illustrators looking to break into the industry. They also discussed the importance of continuous practice and building a brand that people would want to identify with. There was also a meet and greet session where the young creatives got a chance to speak to each other and share ideas together. It was astonishing how many creatives were in the city all in hiding because they felt the people in the city didn't appreciate their craft for what it truly is.
As a group of young people, the Playworkdreams team is definitely one to watch out for in the Niger Delta. They are doing their part to transform the way we see animation and storytelling in the Niger Delta. As a team, their desire is to ensure that Africans tell their stories and preserve their culture for future generations. They also want to bring awareness to the amazing skills that lie within the world of creative writing and visual animations. This is to ensure that parents, schools and even the community can encourage the younger generation who are either interested or who already have this gift.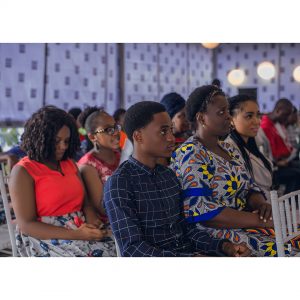 Amination and IYD 2019
Inline with the theme of this year's International Youth Day which is Transforming Education, if harnessed, animation can be used as a means to teach the younger generations. It can also be used to recreate the stories and history of the African culture for our kids to know more about where they truly come from.  Added to these, animation can also be used as a means to teach kids how to further express themselves whether its with words or illustrated visuals. We look forward to more projects from PlayWorkDreams as they work to bring a new life to storytelling on the African continent. This revolution will be animated!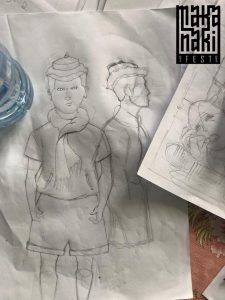 Lateefa Musah is a member of the NDLink Team.