As part of the strategies to mobilize citizens, youths in particular, to participate in the Sustainable Development Goals, Abia State has launched the Sustainable Development Goals Youth Action Mapper (SDG YAM) initiative.
The launch event, which took place on April 29, 2016, made Abia alongside Liberia, the first places to pilot the tool in Africa. SDG YAM is a mobile application that uses a state of-the-art mobile GIS platform and supporting tools. These tools allow youth to pick up their phones and chart their own involvement in activities to end extreme poverty and improve human well-being, map places in their communities where people can take action on different SDGs, learn about the SDGs, and generate citizen-relevant data on progress made toward achieving the Global Goals. Collaboration on SDG YAM began because Abia State was introduced to it as a member of the Global Partnership for Sustainable Development Data, a network committed to connecting and scaling efforts to create and use data to realize the Global Goals. Abia is the lone sub-national government and only the third government in Africa to join the Global Partnership for Sustainable Development Data.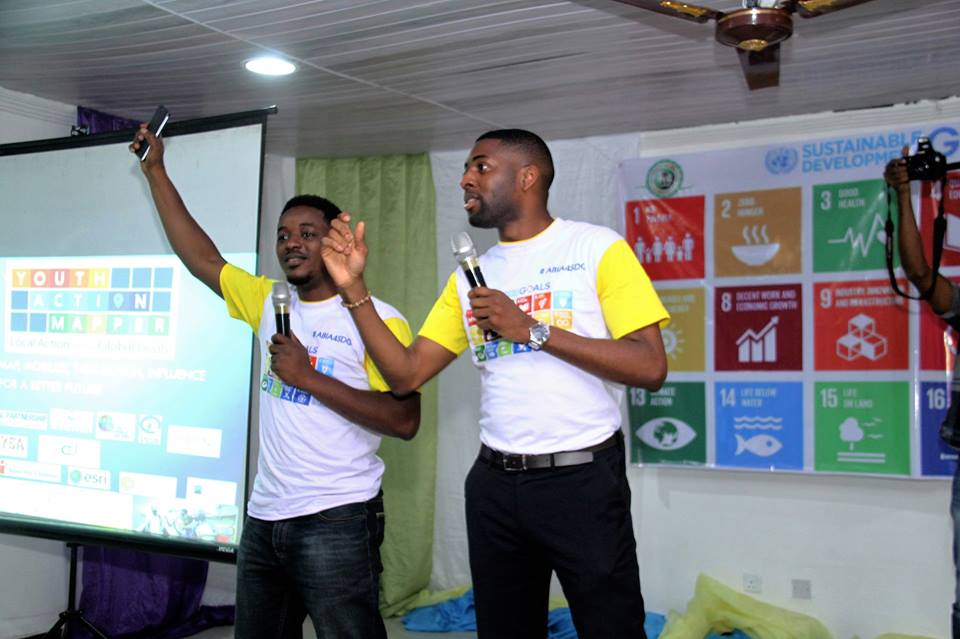 The occasion, which was organized by the Office of the Senior Special Assistant on SDGs, hosted over 100 National Youth Service Corps (NYSC) members in the state. It was attended by the Commissioner of Youth Development & Job Creation, senior aides and special advisers to the Governor, Umuahia South's Transitional Council Chairman and Deputy, and Abia State's NYSC Coordinator represented by her SDGs Scheduling Officer. The program also featured a technical session to help youth understand the SDGs.
To learn more about the SDG YAM launch event, please see this video recap and pictures. You can also become empowered and utilize SDG YAM now by visiting here. If you want to support Governor Ikpeazu's vision to attain the SDGs, please contact his Senior Special Assistant on SDGs, Chime Asonye, J.D., at casonye2@gmail.com.